12 Wall Art Gift Ideas for Every Kind of Friend
Gift-giving season is coming up, but if you're blessed to have one good pal or two, you know there are plenty more occasions throughout the year to give presents. Birthdays, weddings, life achievements -- you always want your friend to know you celebrate them by symbolizing it with a material gift.
If you're running low on gift ideas for friends, we've got you covered. As an online retailer, we've seen that when it comes to friends, canvas wall art is one of the most foolproof and well-loved item. Here, we've picked special pieces of wall decor that will make great gifts for friends -- of every kind and in every occasion.
1. For the most gracious host
Thank heavens for friends whose doors are always open to us! This wall hanging is a delightful way to express your appreciation of them. Plus, it's the perfect dining room wall accent for that next party they're already planning!
2. For the pet lover
Got a BFF who's also best friends with their dog or cat? You know you've got to give something pet-related. This particular canvas print shows that you share that love for the furry creatures in your friend's home, pet hair and all.
3. For Mr. or Ms. Crafty
Whether you craft together or simply love watching your artsy friend make stuff, it's a meaningful gesture to give something related to their interest. A macrame wall hanging is trendy and DIY-able. But if you can't crochet to save your life, a handpicked product will be just as sweet.
4. For the sassy parent (to their kids or to you!)
Do you have a friend who naturally takes care of everyone without ever being uptight? She's that effortless mom or the cool dad in your group, and this cheeky bathroom wall hanging is just made for their home!
5. For the go-getter
Whether your friend is celebrating an accomplishment, embarking on a new career, or moving to pursue their dreams, this beautiful artwork is instant inspiration to greet them everyday.
6. For the faithful coffee addict
We all have that one friend who runs on coffee. Or that friend who amazes us with their strong faith. If your buddy is both of these, nothing will suit them better than this cool canvas print.
7. For the newlyweds (or new homeowners)
Here's an absolutely perfect housewarming present. It's a rustic piece that not only describes your friend's new home but also provides an affirmation of their good life in it.
8. For the long-time friend
From biking around the block to traveling far and wide, you and your BFF have shared so many great adventures. A fantastic way to preserve -- and display -- your mementos is to put them in a wall-mounted memory box.
9. For your second family
"A little bit of crazy, a little bit of loud, and a whole lot of love." If this sounds like an accurate description of your friendship, then you know they're your family, too. Here's a ready-to-hang piece that celebrates that. You can also gift this to your chum whose own family is as crazy-fun as yours.
10. For the book nerd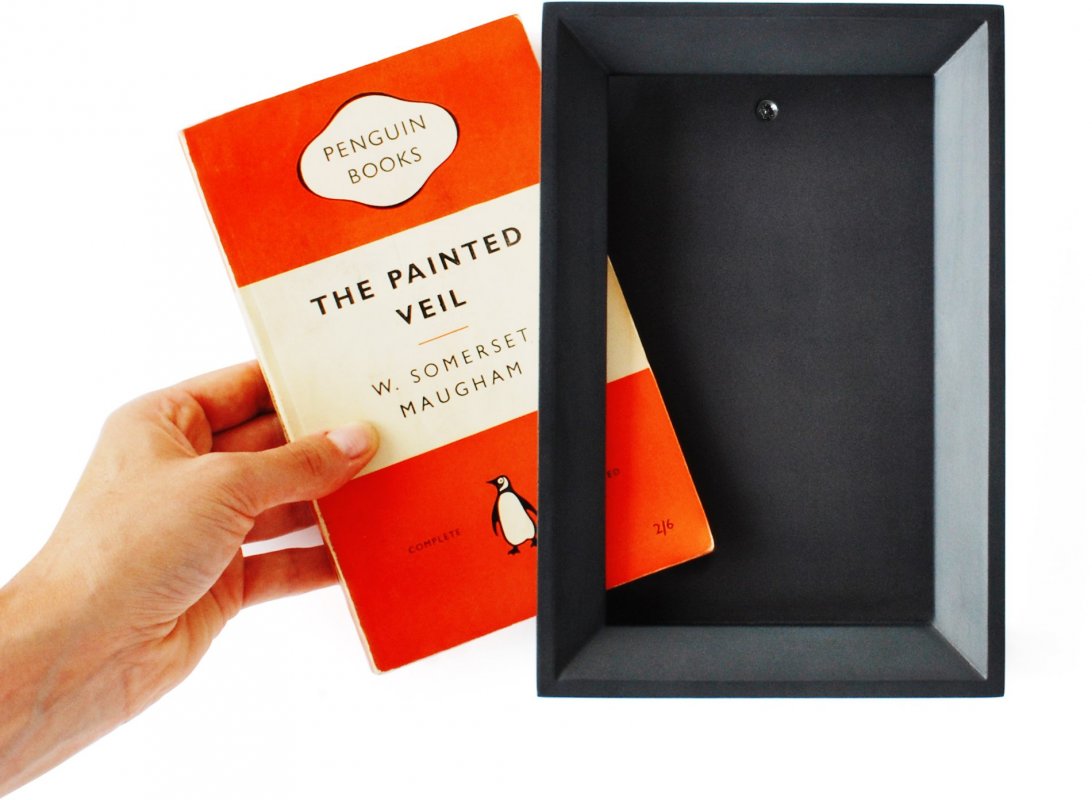 Bookworms love not just the words they read in literary volumes, but the covers on them as well. So a fantastic gift for a bibliophile buddy? A wall frame to display their favorite book! (Yep, it's the whole book, not just the cover, that you can slip into this frame.) 
11. For the passionate fan of life
"Live, laugh, love" is such a great mantra for everyday, and it's artistically rendered on this wall decor. Give this motivational reminder to a friend whose life is one wonderful journey.
12. For the aspirant 
If you're really about boosting your friend, share with them a beautiful manifesto full of life-affirming words. They can wake up to this colorful wall decor in their bedroom, or spread the inspiration by hanging this in the living room.
Which one of these would you give as a friendly gift? If you want more good suggestions, especially Christmas gift ideas for friends, Gear Den has tons of art prints to choose from. Click to our customer-starred canvas collection to see more!
Leave a comment
Comments will be approved before showing up.
---
Also in Gift and Decor Guides
The best interiors are those that strike the perfect balance between comfortable and beautiful. So how do they do it? Here are some of their 'secrets' -- which aren't really secrets, but tips and habits that you can apply in your own home.
The search for your Mother's Day present stops here! After lots of feedback from our real-life customers, we've realized that 
a custom wall art is the best (material) thing to give to mom
 this year. Here's why.
If you'd love to make a good impression on your guests -- or just really love decor that can't be found anywhere else -- we got you! These wall art ideas are unique, one-of-a-kind, and charmingly attractive, they'll add character to your home.