13 Rustic Wall Decor Ideas for Your Home
Something about rustic interiors just makes a home feel warm, cozy, and welcoming. Essential elements of this style include natural wood finishes and muted cottage colors, but if you're not installing wood panels in your house anytime soon, you can easily bring in the same charm using rustic decor.
Take a look at these wall art pieces we've selected for you. Our customers are in love with these pieces, and you, too, might find one that would beautifully match and warm up your home.
1. Thankful and blessed
Gratitude is a lovely sentiment to express. It affirms the gifts you've received and instantly lightens your heart. That is why this rustic wall art is a great addition to any room in your house -- it's a reminder for positivity.
2. Family antics (filled with love)
A family that's silly together stays together! Declare your home a playground of crazy antics, loud laughter, and the genuine love that ties them all. This bestselling canvas print nicely captures that.
3. Crazy and proud
Speaking of antics, here's a porch quote sign that will bring out smiles from your guests. And isn't this oh so true? You can almost see that sangria glass sweating in the heat, fueling your family's hijinks.
4. Home is where the heart is
Want the look and feel of beautiful wood walls, but not quite ready for the real thing? A wooden wall map is the perfect piece for you. Absolutely homey!
5. A bright spot for Grandma
If your grandmother (or senior mom) shares your home with you, hanging this piece will surely brighten her day. This is wonderful for her bedroom, or, if she's always making sure you're well-fed, use this piece as rustic kitchen wall decor.
6. Lasting love
Sometimes, all you need to declare great love is a simple verse to hang on your beloved's wall. Customers who bought this item put it up in their bedroom or proudly displayed it in their living room.
7. Saying grace
A well-worded blessing makes a nice accent on the dining room wall. Here's a lovely mealtime prayer rendered in graceful calligraphy over a wood background.
8. Reflecting the country life
It's no secret that a well-designed mirror can serve as a wall accent, and there are plenty of these that fit into the rustic theme. You can even design a custom-built mirror to perfectly complement your home decor.
9. A strong bond
Whether you're a couple, siblings, or close roommates, you know tough times get easier when you're storming them together. "We got this" is a simple yet powerful motto to put up on your wall.
10. A commemoration
In your home, there are many ways to keep a pleasant memory of a departed loved one. This rustic inspirational wall art gives a beautiful perspective to it, gracefully commemorating the life that was.
11. Favorite love story
This sweet wall art is another bestseller, and it's easy to see why: it's personal, it's romantic, and it's so pretty on any wall. Best installed in your shared bedroom as a reminder of how lucky you are with each other!
12. Light up the room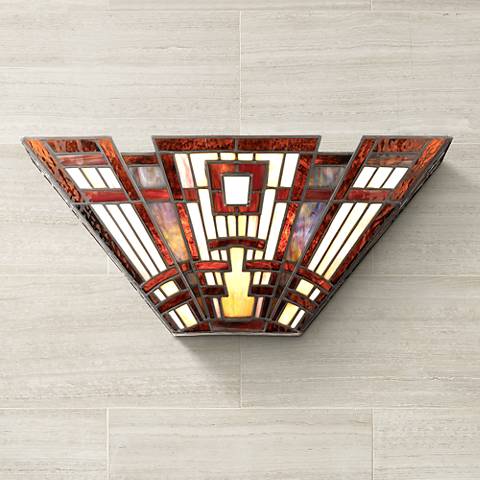 Gorgeous lighting fixtures can double as accent pieces! Take your time choosing and positioning your wall lamp (or lamps!) to make it a jewel in your cabin-inspired home.
13. Hospitality in the 'throne room'
And finally, here's a cute sign to spread your hospitality to every room in your house. Yes, even the bathroom. Hey, everyone needs toilet encouragement every now and then!
Have you found an item that would be great for your home? There are more to choose from! We at Gear Den love rustic designs, and lots of our fab prints look perfect with any rustic decor. Click here to check them out. Happy decorating!
Leave a comment
Comments will be approved before showing up.
---
Also in Gift and Decor Guides
Interior decor enthusiasts have spoken: the 2021 Colors of the Year seem to be hit-or-miss. Let's take a look at various experts' Colors of the Year 2021, from Pantone, Benjamin Moore, Sherwin-Williams, and more.
For an instant decor refresh, you don't have to buy any new decor at all! Just move certain home items from one room to another, repurposing or rearranging them to create a new twist in the space. Read on for some easy, no-cost decor hacks!
The world greets 2021 in a subdued manner, but that doesn't mean it will be completely cheerless! If you're staying at home and celebrating with just your family, here are great decor tips and activities for a festive New Year's Eve 2021.