Fresh Home Decor Ideas for Spring 2019
Here comes the sun! As we uncurl from what seemed to be a long, heavy winter, we're now looking at a springtime of optimism, resilience, and of course, radiant style. Looking for new inspiration in decorating your home this spring? We at Gear Den share your excitement, and we've found these fabulous ideas, trends, and tips for interior style Spring 2019.
1. A touch of the tropics
Lush tropical rainforests continue to be a major inspiration for 2019 interior decor --  and it just fits so perfectly for spring! Take your cue from plant-filled living rooms, palm-print wallpaper and upholstery, and jungle-inspired artworks.
If you're not sure how to fill your home with greenery, do it in moderate doses. A verdant piece of wall decor, just like the one above, is just the right touch of tropics to add life to the room.
2. New blooms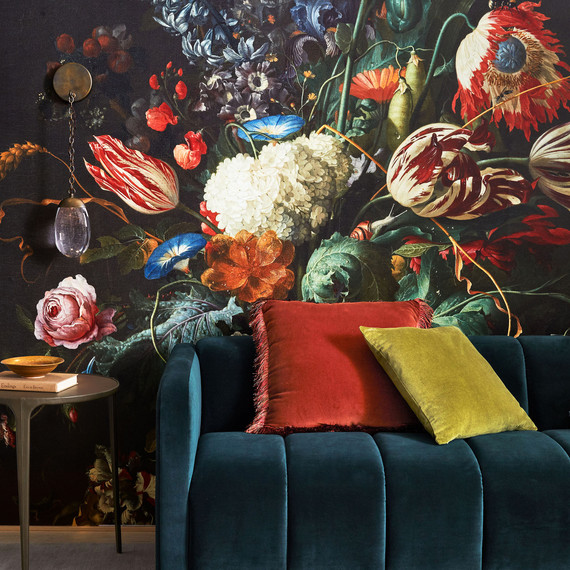 What's spring without flowers? It just so happens that florals are also a home decor trend that's everywhere this year! From big, bold peony murals to dainty but eye-catching chinoiserie, there's plenty of showy blossoms to feature this season.
3. Seaside escape
Coastal style is reemerging in 2019, but with a softer, cozier feel. If before, coastal style meant Hampton-inspired navy blues and immaculate whites, this year, we're seeing more pops of natural materials such as reclaimed wood and non-synthetic fabrics. It's a breath of fresh air!
4. Perfect geometry
Another interior style trend that just won't die is harmonious geometry. This decorating style is largely influenced by modern graphic design, blending clean lines, elegant shapes, and subdued colors. The customizable dining room artwork above is an example -- it would be a stylish accent for your springtime dinner party.
5. Vibrant and bright
One thing's for sure about Spring 2019: it will be more flamboyant and fun! The trendy colors this year are less of the shy pastels and more of the vivid brights, so nix those blush roses and opt for dazzling orange dahlias, jewel-toned violets, and big, brilliant buttercups.
Bonus tip: Pantone's Color of the Year 2019 is a cheery shade called "Living Coral" (see flowers in photo). Keep this in mind when designing your home -- and your Easter eggs!
6. Good humor
When the clouds part, our spirits naturally lift. Reflect your sunny attitude and fantastic sense of humor in your home decor! Guests will love entering your home and discovering splashes of good-natured fun, such as this cute dining room wall sign.
8. Eco-friendly
The past few years have brought on a heightened awareness of environmental conservation. You can see this worthy philosophy being embodied everywhere, from education to fashion to interior design. In fact, professional decorators these days seek out natural materials and eco-friendly alternatives to traditional items. That means less plastic objects, more sustainable art!
A canvas wall piece, like the one above, is made with sustainable materials and can be the most stunning thing you put in the room. (Plus, you can personalize this piece with your own family name!)
Excited to do some spring decorating yet? We know we are! Share with us your springtime style in the comments! Or if you're still about to start, check out the fast-selling new decor items at GearDen.com.
Leave a comment
Comments will be approved before showing up.
---
Also in Gift and Decor Guides
Celebrating Thanksgiving 2020 is so important, as we should cherish the things that we can still be thankful for. Here are wonderful decorating ideas to fill your home with joy and coziness for your Thanksgiving dinner.
Among our favorite home interiors are those of our customers. No, really! Check out this new batch of real-life homes with great interior decor. No staged magazine photos or unrealistic interior styling here. Just loads of doable styling tips for you!
Move over, gallery walls. Displaying one oversized wall art is the freshest decor trend loved by both interior designers and real home dwellers. Check out these tips and examples that may just convince you to go big!