Cute And Practical: Dorm Room Decor Ideas You'll Want To Copy
For many of us, living in a dorm is a transition to adulthood. Our dorm room is where we find our sense of ownership and responsibility -- whoever leaves their dirty clothes piling on the floor will suffer the consequences of their own actions.
Part of the adulting challenge in dorm rooms is keeping the space personal and conducive for our studies (ideally!). Bedroom decor plays a huge role here. Whether you're lucky enough to have a room to yourself, or you're sharing it with a roommate, you'll want to deck your space in decor that not only spells YOU but is also practical in your college life.
Check out these great examples of dorm room items and ideas. (To Moms going decor-shopping with their college teens: take note, too!)
1. Decorative pillows
Since your bed is going to be the main feature in your dorm room, let's start your decorating here. We highly recommend personalized pillows that are not only comfy and useful, but aesthetic as well. Yep, you don't have to settle with plain-colored pillows when you can have more fun ones to punch up the room.
(Side-note for customization fans: Gear Den has some fantastic pillows that you can personalize with your family photos. Browse here!)
2. Warmly blanketed
Speaking of beddings, why not go ahead and dress up your blanket, too? You'll love this cozy fleece blanket we have on Gear Den (above), which features a colorful inspirational print. Perfect to wake up to!
Or go all personal by having your favorite pet printed on your bedding! With the customized fleece blanket below, it'll feel a bit more like cuddling with Spot at home.
3. Getting lit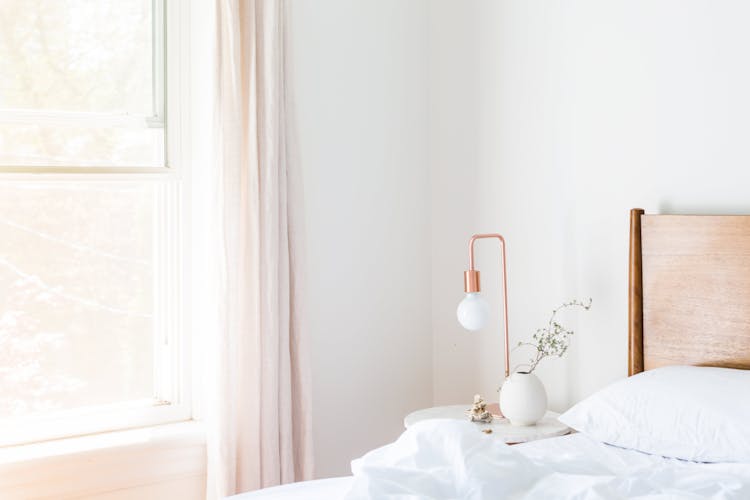 Some chic lighting of your own is essential, especially if you're a night owl (in college, who isn't?). Look for a double-duty lamp that can illuminate your studying as well as your bedtime. And of course, pick one that has a design you like! There's tons of options around that are far more attractive than boring ol' desk lamps.
4. Sitting pretty
Another practical fixture in a dorm room is reliable seating. Lucky are college kids who have the luxury of couches in their rooms. But if your space is tiny, you can simply deploy a single chair or two -- an ergonomic one for your desk, and maybe another one for a guest. As always, choose a design that appeals to your personal taste.
Bonus tip: If you already have a chair but you find it a bit blah, find a nice blanket or pillow instead and throw it on your seating. Voila -- instantly jazzed-up chair!
5. Memory wall
Photo collages are ubiquitous in a lot of teens' rooms. They're cute and meaningful, but if you're not really feeling those haphazard displays of Polaroid pics, you might actually love a grown-up gallery wall. Select only several photos and memorabilia to hang on your wall, then arrange them in a deliberate manner. Follow our super-easy guide to hang wall decor here.
6. Perfect mats
A floor mat is such an underrated dorm item! Putting one by your door helps keep dirt out, and an anti-slip one in your bathroom is a lifesaver (literally) during those groggy mornings. Just because this object is on the floor doesn't mean it has to be all sad and neglected. Pick a fun one, like the rubber-backed floor mat above.
7. Desk friend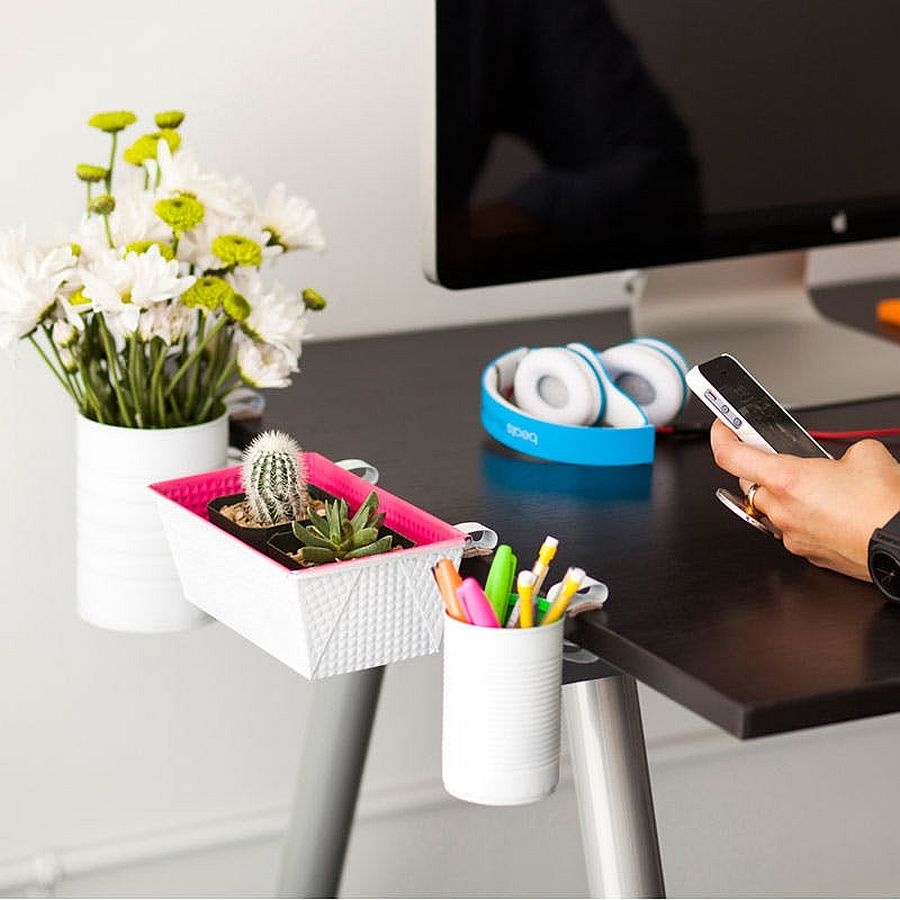 Small space is a big issue in most dorm rooms. You've got to maximize every inch you have, particularly on your study table-slash-nightstand-slash-console. Desk organizers really come in handy here. One genius idea we like is DIY-ing some desk caddies that you can clip on the side of your table. You can keep your phone and other stuff out of the way -- but still within reach -- while you work (or play). Brilliant!
8. Art of your own
Just because there's limited space in your college dorm room doesn't mean it should be devoid of beauty. Wall art is a good choice for decorating it because these pieces take up zero floor space. Plus, there are inexpensive but beautiful canvas prints that can be your starting point in developing your taste in art.
Some of our top wall art picks for dorm rooms: a personal monogram art (above); a sophisticated watercolor print related to your interests (below); and a funky but classy typography print (further below).
9. Real motivation
There will be plenty of days in college when you'll need words of motivation. It would be nice to find motivational advice that actually means something -- words that make you think and remember the strength inside you. We like the inspirational wall art above that says "Everything you need, you already have." Gives you a boost, doesn't it?
10. Plant some life
Indoor plants liven up any room. They're not just visually pleasing, they also help improve air quality -- invaluable in those cramped dorms! If you're reluctant because you have a track record of killing plants, here's a not-so-secret: succulents and spider plants are as cute as they are low-maintenance. No green thumb required to keep these babies thriving!
With these awesome dorm room ideas, even we are excited for moving-in season! Which one's your fave? Tell us in the comments.
Also be sure to explore our other interior decorating guides, which include tips for a beautiful, youthful bedroom and top picks on personalized teen wall art.
Happy dorm decorating!
Leave a comment
Comments will be approved before showing up.
---
Also in Gift and Decor Guides
The best interiors are those that strike the perfect balance between comfortable and beautiful. So how do they do it? Here are some of their 'secrets' -- which aren't really secrets, but tips and habits that you can apply in your own home.
The search for your Mother's Day present stops here! After lots of feedback from our real-life customers, we've realized that 
a custom wall art is the best (material) thing to give to mom
 this year. Here's why.
If you'd love to make a good impression on your guests -- or just really love decor that can't be found anywhere else -- we got you! These wall art ideas are unique, one-of-a-kind, and charmingly attractive, they'll add character to your home.