Grandparents Day Gift Ideas To Delight Gran and Gramps
We all know our grandparents expect no payment for their incredible love and spoiling of us. They give us the wisest advice, they feed us all the cookies we want, they defend us when our own parents start to nag -- all without asking anything in return. For this, we love them even more!
It's because of this that we just can't let Grandparents Day pass without a delightful present for grandma and grandpa. Grandparents Day in the US is celebrated on the Sunday after Labor Day, and in 2019, it falls on September 8. As early as now, we've cooked up some gift suggestions to ensure that your grandparents burst into a smile on this special day. Take your time to shop and wrap your presents -- you don't want to cram on your most beloved family members!
1. Family tree craft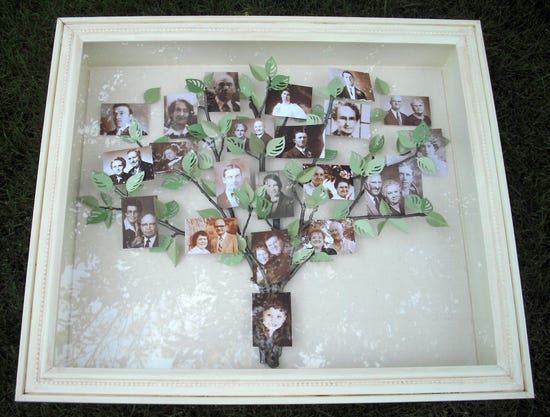 What could be more fitting as a grandparent present than your clan's very own family tree? You can craft one yourself and surprise your granddad or grandma with it. Or, if their memory still serves, you can involve them in the crafting! They'll have a blast tracing back to their own childhood years. You can find some creative family tree ideas here.
2. Snug in a blanket
A warm and comfortable fleece blanket will surely be appreciated by Nana or Gramps. It's just what they need for when the days turn nippy, and they'll remember you every time they use it. But you know what's even better? Pick a blanket with a special print on it, intended for no other than your grandparent.
3. Quilted memories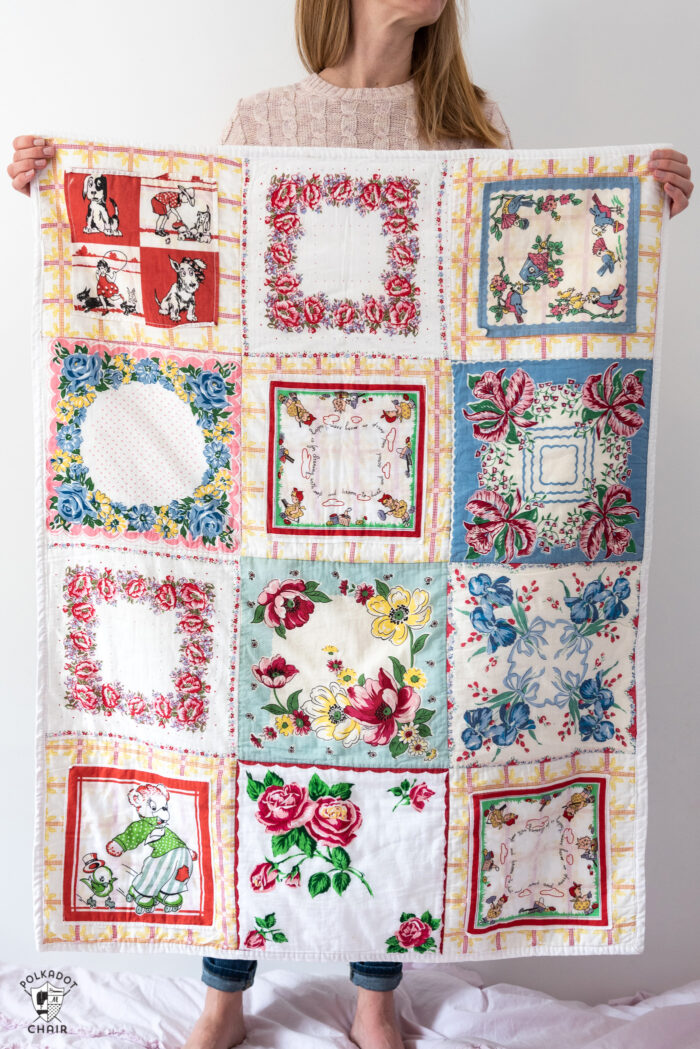 Quilting is an art that our grandparents enjoyed, and it should be rightfully preserved. Now, making a quilt will take more time and effort than most of the other gifts here, but the result will be beautiful and practical. Gran or Gramps will love it and actually use it!
One quilting idea we like is using vintage handkerchiefs or fabrics. Maybe you have some of these passed down from grandparents themselves? Here's a tutorial on how to transform them into an heirloom quilt.
4. Pillow present
Here's something that goes perfectly with a blanket or quilt. A grandparent-themed pillow is far from generic -- it shows that you put a lot of thought into your gift-hunting. It will hold a special place on Gran's bed or favorite chair, plus the added cushion is something her joints will appreciate!
Or, for something that's truly personal, pick a pillow that's customized especially for your grandparent! The personalized pillow below features not just a sweet message, but also your grandparent's nickname plus all the names of their beloved grandkids!
5. Romantic restoration
Is there a piece of media that your grandparent can no longer access? Perhaps they have favorite vinyls that they can't play anymore because their turntable is no longer functional. Or maybe their favorite home videos are just collecting dust as obsolete VHS tapes. Find a way to restore these favorites for them. For example, you can purchase an affordable turntable, or look for a VHS-to-DVD transfer service in your area.
6. Grandma's kitchen
For all the times Nana has cooked our favorite comfort food or let us raid her fridge, it's only fitting to celebrate the magical place that is her kitchen. The wall art above is perfect because you can personalize it with your grandmother's name or your own special nickname for her (we at GearDen have Grammie, Mimi, and Nonna).
7. Plant a flower.
Did you know that Grandparents Day has an official flower? It's the forget-me-not! Plant this flower in a nice pot and give them to your grandparent with a sweet note. It's a gift that will keep on giving, and you can expand it every year with another plant!
8. Pillow of love
We're adding another pillow to this list because this one's extra-special. It features a custom print of your favorite family photo, beautifully bordered by a wonderful quote about family. Get this pillow for your grandparent so they have a memento they can look at and hug.
9. Magnificent tee!
Planning to give yet another t-shirt to grandpa or grandma? Better pick one that's really charming! Our best bet is this funny statement tee that says "If things get better with age then I am approaching magnificence." Now that's a shirt that Gramps will rock!
PS. We also have this funny quote printed on wall art, mugs, and tumblers. See them here!
10. Home of hugs
Remember those days when as a kid, you would be greeted by a million hugs and kisses at your grandparents' front stoop? That's an 'admission price' no one can hate! Even now as a grownup, it warms your heart to share an embrace with Nana or Grampa. Keep that fuzzy feeling going by gifting your grandparent with this customizable wall art.
Bonus: Remembering an angel
The single worst thing about grandparents is that they pass on too soon. But we believe they never really leave us. They simply go on to become angels -- symbols of enduring love and a lifetime of beautiful stories.
A lovely way to celebrate that is with this personalized commemorative pillow featuring your grandparent's photo. We also have other designs for commemorative home items -- see them here. 
Which of these items do you think would bring the most joy to your grandparent? If you're looking for more ideas, check our earlier compilation here, or browse GearDen.com for fantastic wall decor, pillows, blankets, and other gift items loved by customers.
Happy shopping, and all our love to your grandparents!
Leave a comment
Comments will be approved before showing up.
---
Also in Gift and Decor Guides
If you'd love to make a good impression on your guests -- or just really love decor that can't be found anywhere else -- we got you! These wall art ideas are unique, one-of-a-kind, and charmingly attractive, they'll add character to your home.
We picked the easiest, most practical, most appealing decor tips and storage tricks for you! No complicated handiwork, no expensive purchases, no shabby-looking results. Just simple, clever solutions. Try these today!
Even if you're tightening your budget this 2021, you don't have to cancel your Easter celebration. We rummaged through decor ideas and party suggestions, and compiled these top tips for a budget-friendly yet charming Easter Sunday. Enjoy!