Home Idea to Try: Decorate in Vignettes
Vignettes are a fantastic design element that helps interior decorators produce those enviable home photos. But what exactly is a vignette? In literature, it is a short description or story lifted from daily life. In photography, it is a small picture whose borders softly fade into the background. And in interior decorating, a vignette is a deliberate grouping of still objects to create a beautiful focal point.
Think of those closeup or semi-closeup photos in home magazines and on Pinterest. It may be an arrangement on one corner of the house, on a tabletop, around a mantel. Each one is a vignette.
Ready to create lovely vignettes throughout your home? Here are steps on how to make one, plus tips and examples to guide you.
1. Start with a space.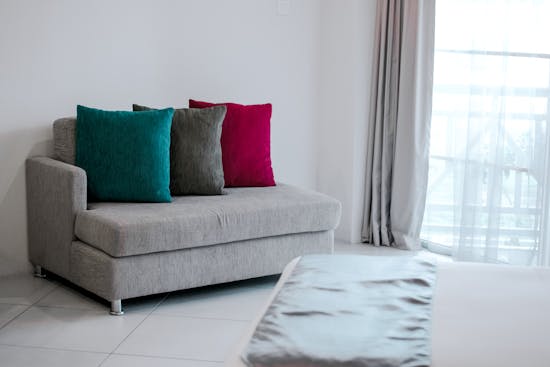 Anywhere in your house can be a space for a vignette: a corner beside your sofa, a window ledge, a dresser, a sideboard, a floor space with a rug... the list goes on. The two criteria to remember is that each space must be 'editable' (that is, you can place, remove, or move around items on it), and of course, the space must be fully visible. You want your guests to see and admire your work here!
2. Fill it with light.
Lighting is a vital element in home decorating. It would be ideal for your vignette to be close to a light source, especially a window. If natural light isn't available, don't worry -- you can use strategic lighting fixtures to illuminate the space. You can also opt to create a vignette that's dark and dramatic, with sparse but well-placed lighting.
Wall art pictured above: "I Love You In The Morning
3. Decide on a theme.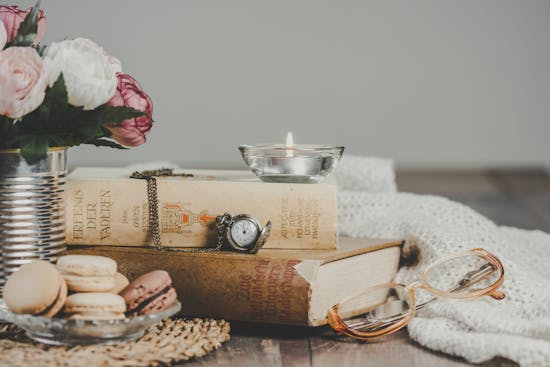 While your entire room or house may have an overall theme, a vignette has a 'life' of its own -- a mini-theme, if you will. For example, a vignette can be a reading nook where the theme is books and comfort. Or the theme can be something as simple as "candles" -- a tabletop arrangement related to the warmth and homey-ness of candles.
Whatever small theme each vignette has, you can coordinate it with the overall aesthetic of the room. You can use colors from your overall palette or decor elements consistent with the rest of the room.
4. Choose an anchor object.
The anchor object is the item you will decorate around. It can be as big as a couch or as diminutive as a small vase. It can be movable, or it can be stationary like a fireplace or an artwork on the wall. Your anchor object will be the main feature, so choose one that's visually attractive or has a special story to it.
Place this anchor on a tentative position in your vignette space so you can start arranging (and rearranging) objects around it.
Wall art pictured above: Personalized "Family, Circle of Strength" Premium Canvas
5. Add variety. 
Now that your anchor is in place, add items around it that complete the theme. Pick items that complement instead of compete with your anchor object. Also make sure they vary in some ways -- different heights, different textures, different forms, different functions.
For example, if you're creating a side table vignette with a sleek brass lamp as the anchor, you can complement it with a tiny vase of flowers and a small, rustic ornamental box. A well-balanced scene!
6. Arrange from back to front.
A vignette isn't just a flat lineup of objects. Create depth by 'layering' objects according to visibility. Items with greater heights go to the background, and small ones go in front. Don't be afraid to overlap them a little, but also try not to cram together too many objects in one spot.
Wall art pictured above: "Life Doesn't Have To Be Perfect"
7. Angle and edit.
Done arranging everything in your vignette? Step back and see what you can improve. If it looks cramped, remove a couple of items. If it looks cluttered, rearrange.
Also view your vignette from various angles. See which perspective is optimal for when guests come in, and rearrange accordingly.
Wall art pictured above: "Food, Family, Love"
Now you have a beautiful, picture-perfect vignette! Feel free to create many more throughout your home. If you're looking for more wall art to feature in your decorating, see the customer favorites at GearDen.com!
Leave a comment
Comments will be approved before showing up.
---
Also in Gift and Decor Guides
If you'd love to make a good impression on your guests -- or just really love decor that can't be found anywhere else -- we got you! These wall art ideas are unique, one-of-a-kind, and charmingly attractive, they'll add character to your home.
We picked the easiest, most practical, most appealing decor tips and storage tricks for you! No complicated handiwork, no expensive purchases, no shabby-looking results. Just simple, clever solutions. Try these today!
Even if you're tightening your budget this 2021, you don't have to cancel your Easter celebration. We rummaged through decor ideas and party suggestions, and compiled these top tips for a budget-friendly yet charming Easter Sunday. Enjoy!