Try These Eco-friendly DIYs That Actually Look Good At Home
Sustainable decorating is more important today than ever, and what's more, it's now huge in the design world. Gone are the days when being nature-friendly was the exclusive realm of 'tree-hugging' hippies. Gone are the days when 'eco-friendly home' meant crude furnishings and tacky decor.
Today, everyone is into handcrafted products and do-it-yourself crafts -- even the most aesthetically tasteful of us! The trick is to be discriminating when it comes to DIYs. Pick only the crafts that speak to your taste and go well with your home's decor style. Don't know where to start? We've picked out some of the most fabulous, classy, eco-friendly craft tutorials for your home.
1. Geometric lights from drinking straws
At first glance, these gorgeous light fixtures look like they're bought from expensive furniture stores. The surprising truth? They're made of plastic drinking straws!
See how blogger Natalie Shaw made this stunning table lamp (top), or how blogger Hanna created this easy geometric pendant light (bottom).
2. Basket/Tray from recycled paper
You've probably seen some of those craft tutorials on rolling up pages from old magazines and newspapers, and turning them into items like bracelets and curtains. Admit it, many of them are less than impressive. This one, however, puts a little more pizzazz into papercraft and results in a really cute and functional basket/tray.
Follow the nicely explained steps from YouTube channel Troom Troom. You can even adapt these steps to make other useful items like storage bins and hampers!
3. Fairy lamp from upcycled jar
Here's a lamp idea that you can make with your kids -- and will dazzle adults as well! It's a super-easy DIY that reuses a clear plastic jar. Now how many of those have you got lying around in your cupboard?
4. Throw pillows from old shirts
Do you have an old piece of clothing that you just can't throw away for some sentimental reason? If you can't wear it on your back anymore, you can throw it on your couch -- as a cute pillow! Here, DIY addict Crystal Smith created a version that she gave as a gift.
5. Recycled plastic bottle planters
Yes, we've seen tons of plastic bottles being turned into planters, but we rarely see recycling projects that look as elegant as this! And it's so simple, too, as blogger Molly shows us here. Now, we hadn't we thought of this before?!
6. Suitcase side table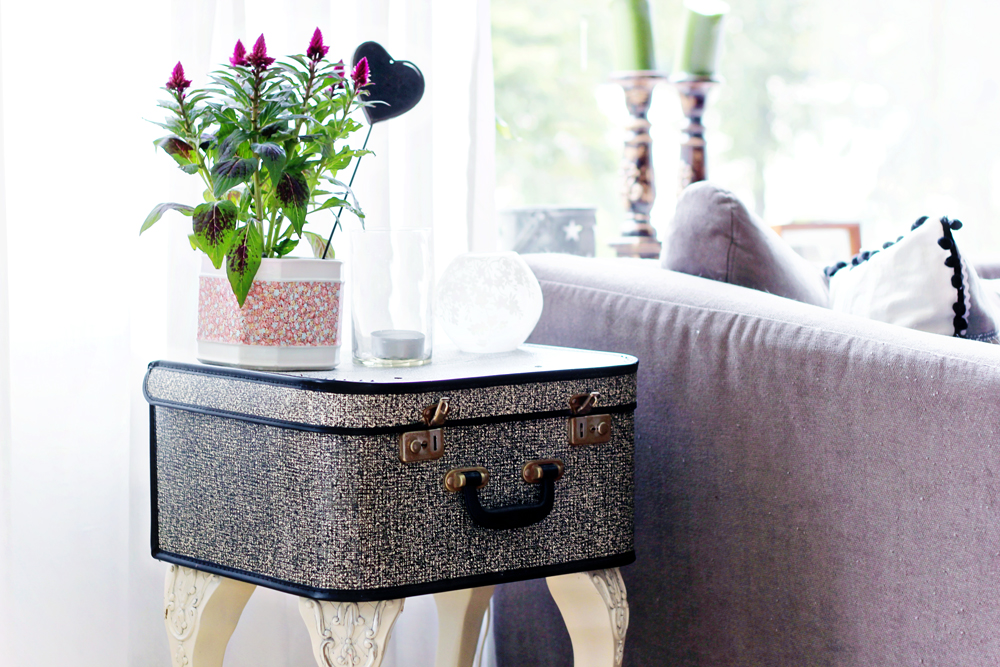 Don't throw away that shabby suitcase yet! It may just be the perfect ingredient for a vintage-looking and oh-so-fab conversation piece, like this DIY side table by designer Lana Red.
7. Drawer pulls made of... oh, anything!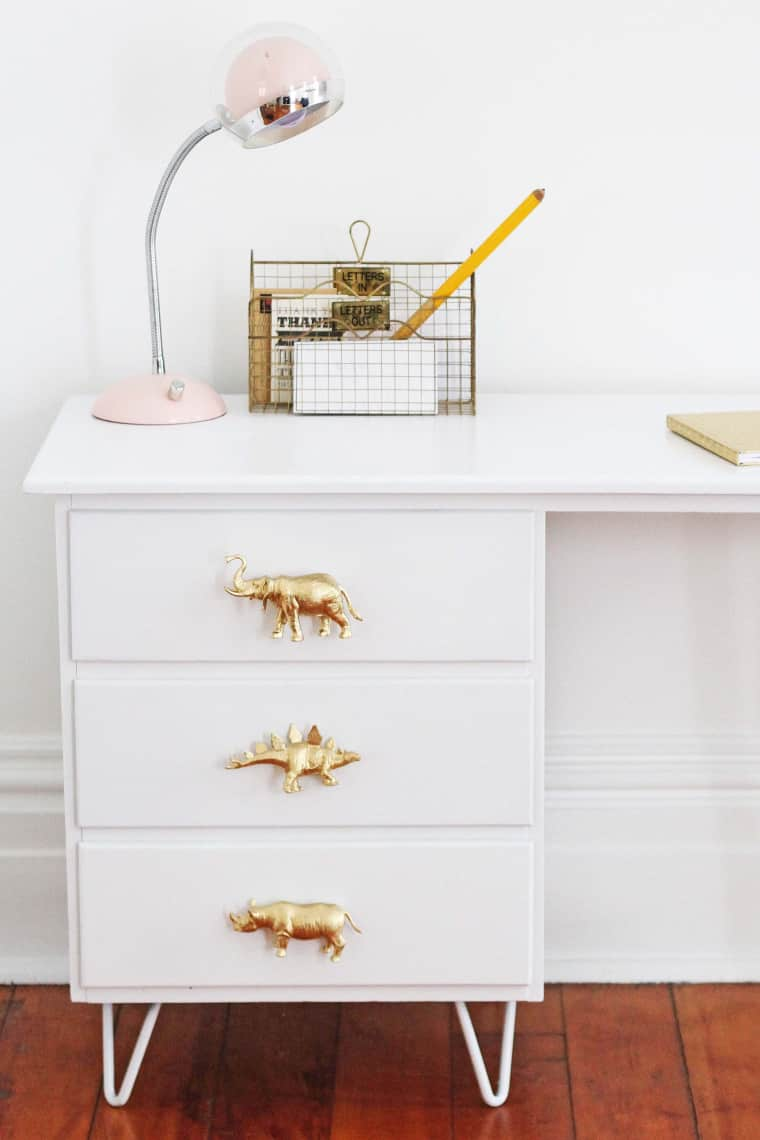 These drawer pulls are a flash of genius! The tastemakers at Apartment Therapy crafted these out of random plastic objects like toys, buttons, and accessories -- stuff you keep finding around the house without any real purpose. Well, now they do, and it's to make your cabinets utterly unique and interesting.
8. Thrifted round shelf
Round shelving is a new favorite of interior decorators, which is why this creative DIY is a hit. A crafting couple from Oregon salvaged a thrift-store find to make this rustic, farmhouse-inspired shelf, but you can easily use a similar round tray that's been lying around in your kitchen. Now you don't have to buy another rack for the bathroom or entryway anymore.
9. Tin can candles
We've heard of candle-holders from recycled tuna cans, but how about actual candles in these containers? They could be pretty enough to give as gifts or even sell!
Designer Elana Bloom shows us how to make these eco-friendly candles from soy wax, while JenniferMaker gives a step-by-step on recycling some candle wax you already have at home.
10. Shrink plastic ornaments
Remember those Shrinky Dinks that were so rad in the '80s? Turns out, they're made from #6 plastic, which is a material we usually see today as takeaway food containers. This tutorial shows us how to recycle these containers into whimsical ornaments. You can turn them into buttons, pins, flat beads, and even accessories!
What do you think of these eco crafts? We personally can't wait to try them all! For more decorating tips that are gentle for the environment, see our fantastic compilation here!
Happy DIY-ing!
Leave a comment
Comments will be approved before showing up.
---
Also in Gift and Decor Guides
Interior decor enthusiasts have spoken: the 2021 Colors of the Year seem to be hit-or-miss. Let's take a look at various experts' Colors of the Year 2021, from Pantone, Benjamin Moore, Sherwin-Williams, and more.
For an instant decor refresh, you don't have to buy any new decor at all! Just move certain home items from one room to another, repurposing or rearranging them to create a new twist in the space. Read on for some easy, no-cost decor hacks!
The world greets 2021 in a subdued manner, but that doesn't mean it will be completely cheerless! If you're staying at home and celebrating with just your family, here are great decor tips and activities for a festive New Year's Eve 2021.