Beautiful New Ideas For Your Thanksgiving Decor 2020
This year has been incredibly challenging for many of us, that's why we believe that celebrating Thanksgiving 2020 is even more important. We have to take that time to cherish the things that we can still be thankful for -- things like the roof over our heads, the food on our table, and of course, the loved ones that surround us.
So let's get the cornucopia rolling! We found some really wonderful decorating ideas that can fill your home with joy and coziness for your Thanksgiving dinner. Plus we have tips on new decor trends as well. See which decor ideas you can try in your own home this year!
1. Vertical art entrance decor
Want to give your guests a simple but wonderful first impression? Put together a few decorative pumpkins and potted plants by the door, then accent the arrangement with a nicely rustic vertical welcome sign. This is an easy, inexpensive formula that makes an impact, and it doesn't cramp your deck, patio, or entryway!
Home art pictured above: Personalized Family Name "Home" Premium Panoramic Canvas
2. Wood-like accents

Every year, we look forward to nature-inspired, woodsy decor for Thanksgiving. This year, however, it's completely on-trend to opt for items that are most eco-friendly -- such as realistic wood prints in place of real wood products! At Gear Den, we highly recommend decorating with premium canvas prints that emulate the look of hardwood. These prints are the perfect meeting of affordable and high-quality.
Wall art pictured above: Personalized Rustic "Family Name" Premium Canvas
Here's another example:
Wall art pictured above: "Live The Life You Love" Infinity Design Premium Canvas
3. Dried flower bouquets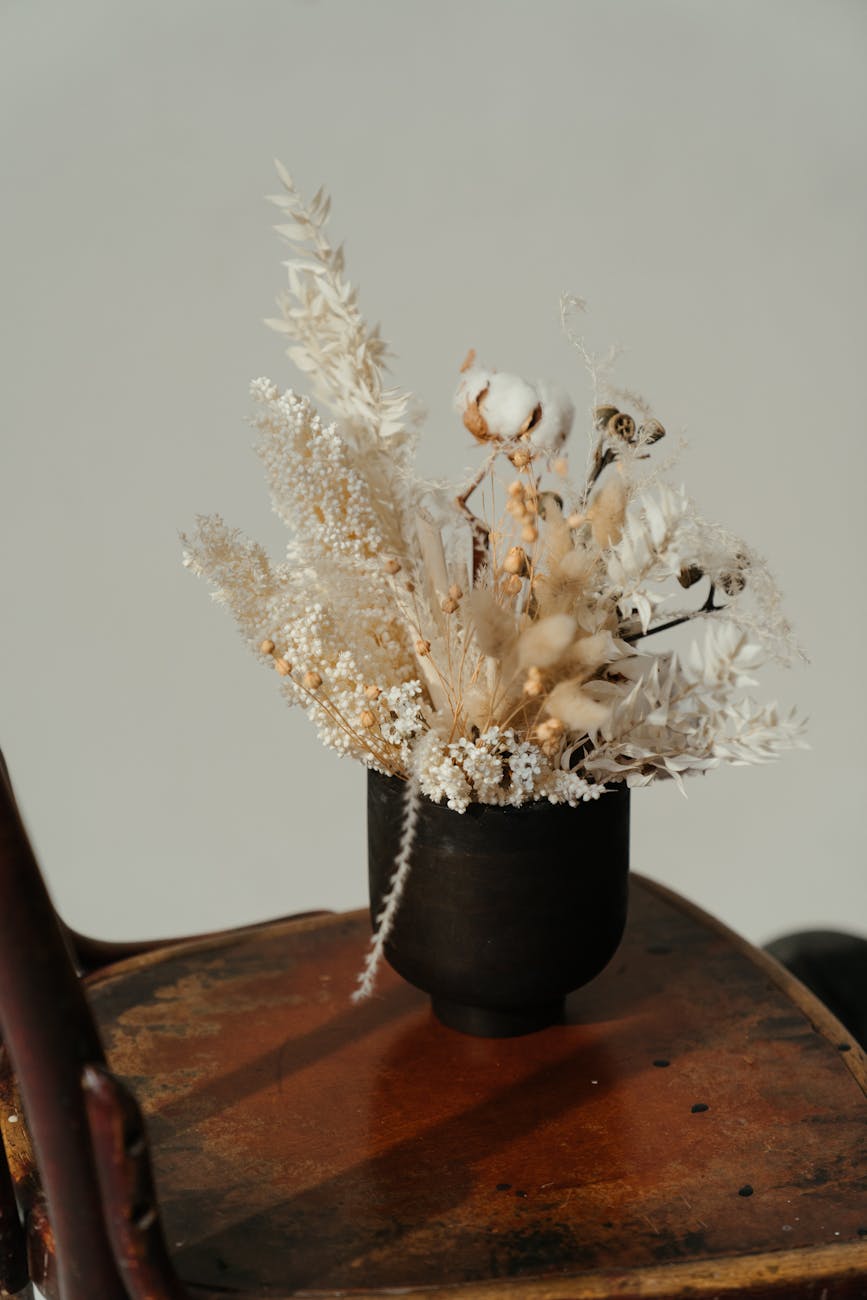 It's fantastic that dried flowers and dried grass have re-emerged as a decor trend in 2020. Not only are they pretty and eco-friendly, they also create an instant autumn vibe. It's like they were conceived to be shown off at Thanksgiving! This year's dried flower arrangements are also a lot more showy as full bouquets, so they're sure to gather Oohs and Aahs.
4. DIY wood table runner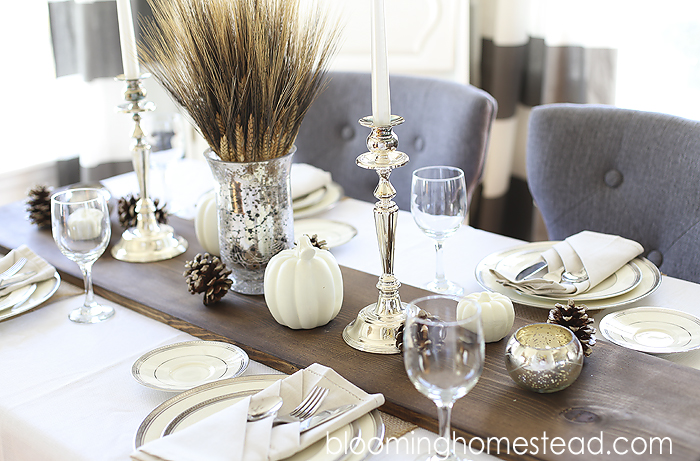 There's an endless variety of table runners that could grace our tables at Thanksgiving. But for something way more memorable than the usual burlap and gingham, try a wood table runner this year! Yes, you read that right: you can lay down a nice piece of wood directly on your table to serve as both a vessel for your tableware and a centerpiece! We love how this instantly gives a rustic vibe to the table setting. The lovely example above is from avid crafter Marie of Blooming Homestead.
5. Calm colors
Traditional autumnal colors are mostly deep reds and oranges. But this year, interior designers and home decorators are more open with their Thanksgiving color palettes. One favorite for 2020 is the ever-timeless navy blue, which brings a quiet elegance to the dining room.
If you want an atmosphere that's more relaxed and homey, go for soft neutrals such as warm gray, or pastels such as lavender or subtle pink. According to Dulux Colour Manager Andrea Lucena-Orr, that "gently faded feel... speaks of stillness and calm." Perfect to come home to in this roller-coaster of a year!
Wall art pictured above: "Best Things - People, Places, Memories" Premium Canvas
6. Comfortable textiles
Interior decorators approve of chunky, cozy fabrics as part of this year's style! After all, most of us are spending much of our time at home now, so why not make sure that our comfy blankets are also pretty to look at? Pile on throw blankets and pillows that go well with your overall decor scheme. All the better to snuggle in during family movie night!
Blanket pictured above: "Today Is A Brand New Day" Premium Fleece Blanket
7. A touch of glimmer
Reflected from the previous years' metallic decor trend, 2020 now has an inclination for softer, duller shine. From copper-gilded cutlery to faux-gold napkin rings to elegant brass vases, there are many easy ways to incorporate this into your home. You can even google some inexpensive do-it-yourself tutorials for gilded tableware (hint: non-toxic spray paint)!
Be advised, though: Shiny items are best applied in moderation. Keep it classy with just a few select touches of glimmer.
8. Extra-large wall art
Many sophisticated homes this year have one decor element in common: an oversized artwork on their wall. Some of their pieces are so large, they almost look like wall murals -- and they make an amazing visual impact.
The best part is, you can get one for your home, too! We have plenty of wall decor prints as big as 48 inches wide. Hang a lovely piece in your dining room, and you won't need much else to set the tone for your dinner party.
See more tips about oversized wall art here.
Wall art pictured above: Personalized "Eat, Drink, & Be Merry" Premium Canvas
Do you like these new decor tips and trends for Thanksgiving? Which ones are you trying in your home? Share in the comments!
And when you're ready to get decorating, click over to GearDen.com to shop our customer-starred home items and more!
Leave a comment
Comments will be approved before showing up.
---
Also in Gift and Decor Guides
The best interiors are those that strike the perfect balance between comfortable and beautiful. So how do they do it? Here are some of their 'secrets' -- which aren't really secrets, but tips and habits that you can apply in your own home.
The search for your Mother's Day present stops here! After lots of feedback from our real-life customers, we've realized that 
a custom wall art is the best (material) thing to give to mom
 this year. Here's why.
If you'd love to make a good impression on your guests -- or just really love decor that can't be found anywhere else -- we got you! These wall art ideas are unique, one-of-a-kind, and charmingly attractive, they'll add character to your home.